Greetings Corima fans!
We hope this finds you well, safe, and healthy.
We are thrilled to bring you some news about the fifteen year anniversary celebration of the band! Corima was formed in 2005 and this year (2020) marks a very special year for us because of all of the achievements that we have made as a band in all of these years. As an unconventional, unorthodox, and uncompromising band in our ideals to make highly original, innovative, and groundbreaking music our path has not been easy. Nevertheless we've never given up and have struggled to keep our vision alive all of these years and have been able to flourish as a unique band that is changing the course of progressive rock music.
We have been very fortunate to meet and collaborate alongside extremely talented and deeply committed musicians over the years who have all added so much to the legacy of the band through their individual talents and their shared passion for innovative and unconventional music. Since the inception of the band everyone who has been involved in this project has helped to shape the vision of the band in tremendous ways and also helped to push the band to achieve a unique and unparalleled sound that has gradually grown to become a remarkable addition in the world of progressive rock music. Our current line-up has been the most consistent one because it's the ensemble that recorded our last two albums and the one who has performed and toured the most. The amount of tireless dedication and commitment that each of the members of the current line-up has given to the band has been absolutely incredible and jaw-dropping. Each of them have added an insurmountable amount of talents, ideas, propositions, and an overall steady flow of creative energy that has helped to make the band establish itself as one of the most prominent innovative progressive rock bands in the world. This is not to say that there haven't been challenges and shortcomings to overcome as a creative collective ensemble. There have been many instances where our patience has been tested to the limits and where our hope to remain together as a band has been extremely challenged. Nevertheless, all of this challenges have been able to help us grow and mature as a band and also helped us to keep an undaunted and ever positive attitude to continue with this project that we all love so much. We are overjoyed and extremely grateful at the incredible amount of support, love, and recognition that we have received from friends, fans, and family throughout all of our trajectory as a band and we wouldn't have been able to get to where we are if it wasn't for their loving support.
It is with this spirit of gratitude that we are thrilled to announce some of the plans that we have lined up in celebration of our fifteen year anniversary as a band:
First, we'd like to let you know that we have just launched a completely brand new website that includes a lot of material about the band such as music, photos, videos, etc. Included in our new website are also different reviews about our albums in the 'press-kit' section as well as a forum entitled 'Corima's music in your life' in the bottom of our 'home' section where fans can share how our music has touched their lives in different ways.
Another exciting announcement is that we have made our very first legendary debut album available online for the first time since we released it back in 2007! After many requests over the years from fans asking where they could get our first album we decided to upload the whole album on YouTube as well as sell it online through our music store in our website. This album means so much to us because it was recorded in the very initial stages of the band which was composed of a three-piece ensemble of keyboards, bass, and drums. The album's music characterized by its frenetic, fierce, and explosive energy which fused the unconventional styles of zeuhl, rock in opposition, fusion, punk, 20th-century classical music, and avant-garde jazz paved the way to the innovative, revolutionary, and groundbreaking music that Corima would later release.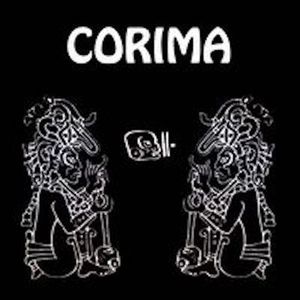 Another big news is that we have released our last two albums 'Quetzalcoatl' and 'Amaterasu' on all major download and streaming platforms everywhere! Both of these albums were only released digitally through bandcamp when they first came out and we are very excited to have been able to release them on all major online platforms so that more people can find out about them and listen to them. Both of these albums represent huge milestones in our career as they helped to define the vision and sound of the band and to take our music to higher levels. Visit our music store section of our website to download the albums.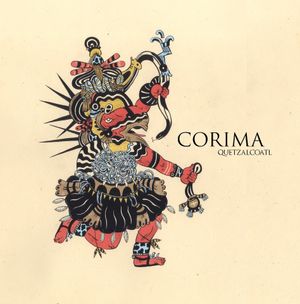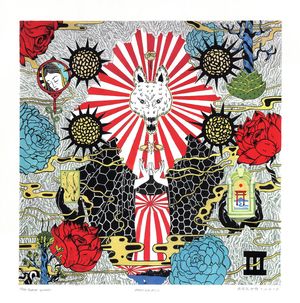 Lastly, we're also thrilled to announce that we will be releasing a new album very soon! The material of the new album will be the culmination of years of hard work that we spent in rehearsing, performing, and recording in recent years and will expand on the mystic and spiritual saga of the story behind Quetzalcoatl and Amaterasu. We will keep you informed as to when the release of our new album will be.
Thank you so much for your support and we are sending you all our best wishes for a safe and calm repose during these times.
CORIMA